MYSTEX™
the dawn of a new

GREEN

fabric
A major INNOVATION in the fabric industry! Made of two fine juxtaposed layers, MYSTEX™ fabric combines the breathable, anti -bacterial, absorbent effect of high tech antimicrobials fibers with a revolutionary thin film. Hygienic MYSTEX™ thus absorbs and retains the loss of bodily fluids and odours. MYSTEX™, No more embarrassing moments, MYSTEX™ retains and absorbs any fluid, or solids and reduces the odours, no more deterioration of components.
MYSTEX™ can be made in multiple layers for a more comprehensive finish on both sides of the fabric.
Goodbye to apprehensions, and anxieties. Hello to freshness and Security!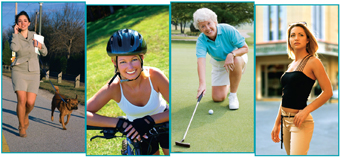 Leak Proof
• Its high-density exterior film allows no passage of fluids or solids.
• Its hydrofolic fibers designs ensures the interior layer remains extremely comfortable.
• MYSTEX™ fabric is twice as light as cotton or polycotton
High Absorption
• Its protective fiber can retain up to 4g (ml)(per gram of fabric) of fluid loss.
• The absorbency of the fabric is up to three times better than that of conventional fabrics.
Breathable
• Its innovative characteristics allows continual breathability even through accumulated fluid losses.
Hygienic
• The fabric uses the advanced technology of antibacterian hygienic textile products to feel fresh and secure.
Launderable
• Material properties substantially retained after 50 domestic washings.
MYSTEX™ is a trademark of TRI-SIS INC.